Royal Grass XL is a beautiful carpet of artificial grass. Of course this artificial grass has the unique Royal Grass V-shaped fibre with our MiNT technology. The artificial grass gets its natural colour from the MiNT technology. The fibres are soft and flexible and have a length of no less than 65mm. The blades of grass of Royal Grass XL are all pointing in different directions to give the lawn a natural look. Thanks to the thatch and V-shaped fibres, the grass stands upright and stays upright for a longer time compared to flat fibers. The turf will not have a rigid, too neatly mowed look, so you can enjoy a full artificial lawn.
A perfect artificial lawn
Royal Grass XL contains a blend of the popular olive green and summer green fibres. Combine this with the thick thatch in earthy brown and a dark shade of green and you will get artificial grass that is indistinguishable from natural grass.
Thickest and softest grass carpet in our product range
Flexible grass blades of 65mm in height
Fitted with supporting mossy wire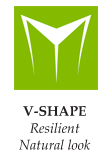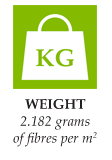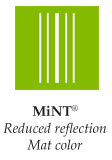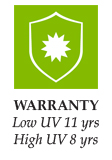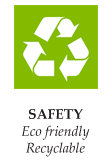 Natural artificial long grass
What makes Royal Grass so unique is its patented V-shaped fibres. Our artificial grass fibres have micro nerves, just like natural blades of grass, to reduce glare to a minimum and to make our artificial grass look indistinguishable from natural grass. The sturdy backbone makes the grass fibres stand up for a longer time and gives the grass a resilience that is unbeatable.
Of course it has the quality mark that you can expect of Royal Grass. A soft fibre – yet a very strong one!
Ten Cate – the world's largest producer in the artificial grass industry – is Royal Grass' technological partner. Our intense collaboration has led to the development of XL. Both parties guarantee its quality. XL is one of our most popular artificial long grass products thanks to its softness and durability.
UNIQUE AND PATENTED
V-shape fibres with MiNT Technology
It has always been our goal to make the most natural looking artificial grass. In order to do so, Royal Grass has been continuously studying the characteristics of natural grass. This has led to our special V-shaped fibres. We have been producing these fibres since 2005 and are the only manufacturer in the world to do so. The V-shaped fibres have been inspired by nature and have a lengthwise fold, just like natural blades of grass.
Our latest innovation is Micro Nerve Technology (MiNT). We have integrated the micro veins in the length in our artificial grass fibres. These micro veins strongly reduce glare and make our artificial grass look as natural as possible!
The benefits of V-shaped artificial grass fibres with MiNT
The 'backbone' and the optimal angle of the V-shape result in grass that stands as upright as possible and stays upright for a longer time compared to other artificial grass' flat fibres.
Thanks to the use of Micro Nerve Technology, the fibres have less glare so the grass does not have a nasty fake or plastic appearance.
These developments are patented, so no other artificial grass company can offer the same natural look with V-shaped fibres and MiNT!
REQUEST A QUOTE NOW