Royal Grass® Silk35 is our bestselling realistic artificial grass. The reason why it is so popular? Firstly, Royal Grass® Silk35 is incredibly soft and looks lovely and natural. Grass as grass is meant to be. A delight to walk on with your bare feet and also beautiful to look at. This type of artificial turf has a light brown synthetic rootzone. If you are looking for a lush lawn, this is the grass for you. We think it looks as beautiful as natural grass, if not even better!
Our most realistic artificial grass
We are continually striving to innovate and improve our products to make them look and feel indistinguishable from natural grass. Royal Grass® Silk35 has a soft feel and a full and natural look. That is why so many people choose this type. In addition, Royal Grass® is child and pet friendly and environmentally safe and produced with respect for nature.
The summer green colour looks very appealing and the light brown synthetic thatch gives it an extra natural look. Its success speaks for itself so it is safe for us to say that this colour appeals to the largest number of people. Thanks to the special blend of fresh green with olive green grass blades, the colour is bright, but not overwhelming.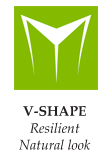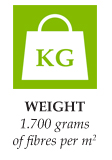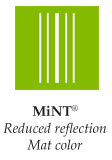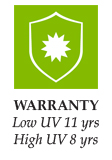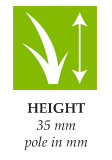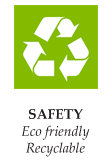 Grass blades of 35mm in height
Fitted with supporting rootzone
Fresh, summer green colour
Highly suitable as a soft children's playing field
MiNT for minimum glare
What makes Royal Grass® so unique is its patented V-shaped fibres. Thanks to this special V-shape the fibres can stand upright and will stay upright for a longer period of time than other artificial grass fibres without the V-shape. Our artificial grass fibres have micro nerves, just like natural blades of grass, to reduce glare to a minimum and to make our artificial grass look indistinguishable from natural grass. The sturdy backbone makes the grass fibres stand up for a longer time and gives the grass a resilience that is unbeatable.
Of course it has the quality mark that you can expect of Royal Grass®. A soft fibre – yet a very strong one!
Ten Cate – the world's largest producer in the artificial grass industry – is Royal Grass®' technological partner. Our intense collaboration has led to the development of Silk35. Both parties guarantee its quality. Silk35 is one of our most popular artificial grass products thanks to its softness and durability.
UNIQUE AND PATENTED
V-shape fibres with MiNT Technology
It has always been our goal to make the most natural looking artificial grass. In order to do so, Royal Grass® has been continuously studying the characteristics of natural grass. This has led to our special V-shaped fibres. We have been producing these fibres since 2005 and are the only manufacturer in the world to do so. The V-shaped fibres have been inspired by nature and have a lengthwise fold, just like natural blades of grass.
Our latest innovation is Micro Nerve Technology (MiNT). We have integrated the micro veins in the length in our artificial grass fibres. These micro veins strongly reduce glare and make our artificial grass look as natural as possible!
The benefits of V-shaped artificial grass fibres with MiNT
The 'backbone' and the optimal angle of the V-shape result in grass that stands as upright as possible and stays upright for a longer time compared to other artificial grass' flat fibres.
Thanks to the use of Micro Nerve Technology, the fibres have less glare so the grass does not have a nasty fake or plastic appearance.
These developments are patented, so no other artificial grass company can offer the same natural look with V-shaped fibres and MiNT!
REQUEST A QUOTE NOW