Royal Grass® Silk25 is one of our budget options offering you value for your money. Royal Grass® Silk25 is a type of artificial grass for private use. It is cheaper because there is a slightly smaller number of artificial grass fibres per square metre. Since we combine this with brown synthetic thatch, Silk25 still looks really full and natural. With this cheaper type of artificial grass, we have still kept our promise of offering you a product that looks as natural as possible. That is what Royal Grass® is all about.
Pet and child friendly

Royal Grass® is very suitable for kids and animals. Dogs and other pets will love it! Our artificial grass is soft, it dries quickly and will leave no stains on your kids' clothes nor will you get muddy feet in the house. Both the artificial turf itself and our special filler sand are completely safe for children and animals. They contain no harmful toxins or heavy metals.
Royal Grass® Silk25 consists of two shades of green: summer green and olive green. It is a look that can be compared with a garden in late summer. It is not the bright green of new blades of grass, but grass that is well-maintained and properly fertilised. Artificial grass stays green even in winter. That looks nice of course, but also means that it stands out more in winter and may look somewhat unnatural. If you do not have many evergreen plants in your garden, we recommend you to choose this colour type to prevent your lawn from looking unnatural. If you have a lot of evergreens in your garden, we advise you to pick somewhat brighter shades of green, for instance Royal Grass® Deluxe.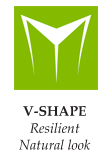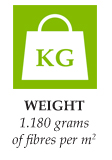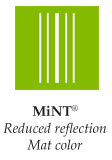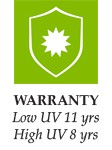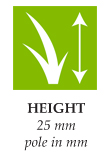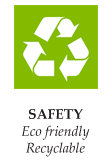 25 mm tall grass blades
Very soft
Children and pets love it
Fitted with supporting thatch
Extremely suitable as a playing surface for children
Royal Grass® Silk25 has soft and flexible artificial grass fibres. The fibres are 25mm in height, making your lawn look neat and well-kept. This type of grass is slightly less soft than its close relative, Royal Grass® Silk35, but still offers a nice feeling when walking on barefoot. An advantage of its shorter length is that it stands up well and does not flatten quickly. Royal Grass® Silk25 offer you value for money. Royal Grass® Silk25 is a popular artificial grass product on which kids and pets love to play. This type of artificial grass feels soft and is very robust. It can handle rough playing without becoming flattened.
We offer you a 9-year warranty. The exact number of years depends on the location where you install the artificial grass. On average the warranty is 9 years so Royal Grass® is always an excellent choice! Ten Cate – the world's largest producer in the artificial grass industry – is Royal Grass®'s technological partner. Our intense collaboration has led to the development of Silk25. Both parties guarantee its durability and recyclability. With Silk25 you choose for a durable, yet low-priced artificial lawn.
UNIQUE AND PATENTED
V-shape fibres with MiNT Technology
It has always been our goal to make the most natural looking artificial grass. In order to do so, Royal Grass® has been continuously studying the characteristics of natural grass. This has led to our special V-shaped fibres. We have been producing these fibres since 2005 and are the only manufacturer in the world to do so. The V-shaped fibres have been inspired by nature and have a lengthwise fold, just like natural blades of grass.
Our latest innovation is Micro Nerve Technology (MiNT). We have integrated the micro veins in the length in our artificial grass fibres. These micro veins strongly reduce glare and make our artificial grass look as natural as possible!
The benefits of V-shaped artificial grass fibres with MiNT
The 'backbone' and the optimal angle of the V-shape result in grass that stands as upright as possible and stays upright for a longer time compared to other artificial grass' flat fibres.
Thanks to the use of Micro Nerve Technology, the fibres have less glare so the grass does not have a nasty fake or plastic appearance.
These developments are patented, so no other artificial grass company can offer the same natural look with V-shaped fibres and MiNT!
REQUEST A QUOTE NOW