OTHER APPLICATIONS FOR ARTIFICIAL GRASS
The possibilities for artificial grass are countless. It is not only the perfect solution in situations where natural grass would need extra special care to grow, but also for creative purposes! In addition, when you own a holiday home or caravan Royal Grass® can save you time on your holiday, so you can spend it the way you like.
BE CREATIVE WITH ARTIFICIAL GRASS
There are so many other purposes for Royal Grass®. Why not use artificial grass for your furniture, car or walls? Make a nice artificial grass carpet for your kid's bedroom or use it to decorate an exhibition stand.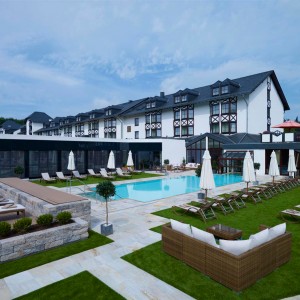 HOTELS AND ARTIFICIAL GRASS
Many hotels already have artificial grass in their gardens and around the swimming pools. This is an excellent solution when hotels have to deal with complicated rules and regulations. Consider, for instance, the subtropical climate of the Mediterranean. Hotels in that area are often are not allowed to irrigate in order to save water. Fortunately, with artificial grass there is no need to and the gardens will still be beautiful and green. An artificial lawn can save up to 70% on water use and of course also a lot on maintenance!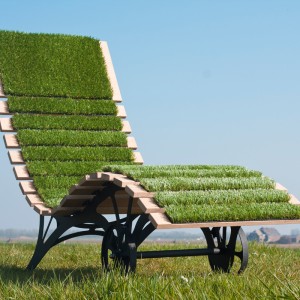 ARTIFICIAL GRASS FOR YOUR HOLIDAY HOME
Do you have a holiday home? If so, then you will understand the difficulties of garden maintenance. A lawn needs mowing, weeding, watering, etc. Therefore it's allso called 'no mow grass'.When you get to your holiday home your holiday cannot start straight away as the garden needs maintenance first. However, this does not have to be the case. With an artificial lawn around your holiday home your holiday really can start as soon as you arrive! Your lovely green grass will remain lovely and green, without all the work natural grass demands of you.
Royal Grass® always looks perfectly green and adds a bit of style to your second home or caravan site. Do not worry about discolouration. Royal Grass® offers a UV warranty. Even with a lot of sunshine or in a dry climate, Royal Grass® will remain beautifully green. How can we claim this? Well, we have tested Royal Grass® in the hottest, driest spots in the world and the results speak for themselves.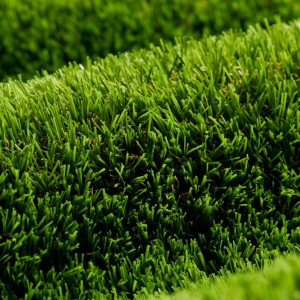 ARTIFICIAL GRASS CARAVAN DECKING
Artificial grass is a great option for a caravan site. Create a clean and maintenance free green area around your caravan. Your artificial lawn can be used safely by both your children and pets. Even with rain you do not have to worry about mud anymore. Now that is what we call a hassle-free holiday.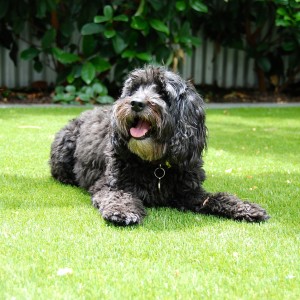 PET FRIENDLY ARTIFICIAL LAWN
Do you own pets? Maybe a cat or a dog? Not a problem. Pets simply love artificial grass. Of course with pets you will need to clean the grass more often but that is the only thing. You do not have to worry about your dog digging and destroying your lawn as he simply will no longer be doing that. Artificial grass is pet-proof as well as pet-friendly.